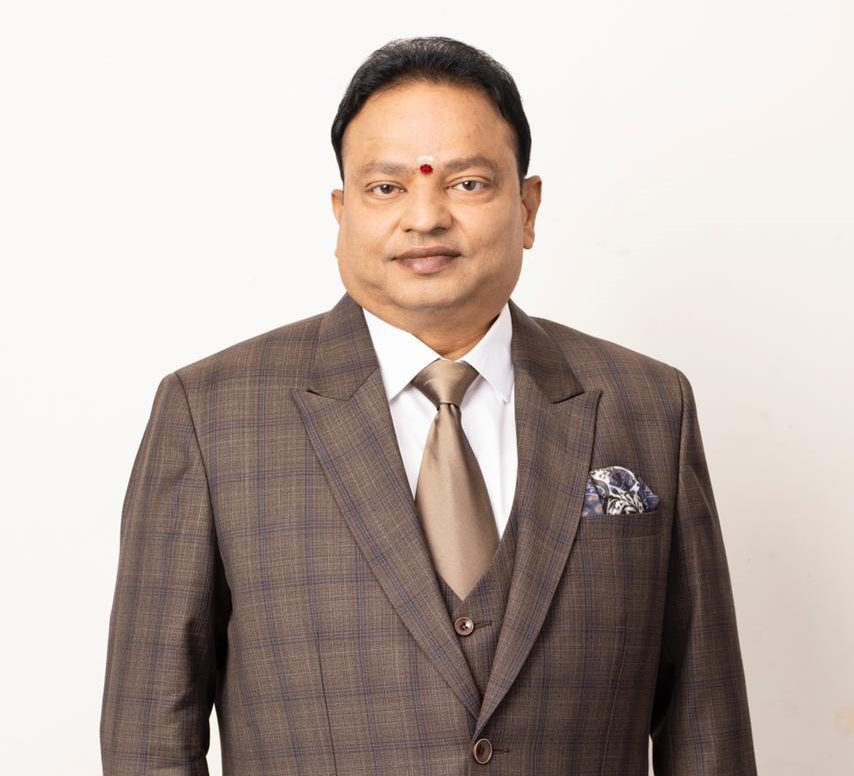 Dr Ishari K. Ganesh
M.Com., B.L., Ph.D.,
Founder – Chairman, Vels Group of Institutions
Founder – Chancellor, VELS Institute of Science Technology & Advanced Studies (VISTAS)
(Deemed to be University)
CHAIRMAN'S MESSAGE
VELS Group of Institutions was established by Dr. Ishari K. Ganesh, M.Com., B.L., Ph. D., in 1992 in memory of his father Shri. IsariVelan.
Dr. Ishari K. Ganesh, with the noble aim of imparting quality education, has started several colleges of higher learning over the years, which includes colleges of Basic Sciences, Dental Science, Paramedical Sciences, Nautical Science, Catering & Hotel Management, Engineering & Technology, Teacher Training and Education. We also offer practical and job oriented courses to the students hailing from different economical and social background. Our institutions attract students not only from Tamil Nadu but from other states and overseas as well.
Vels International Preschool in Neelankarai, ECR is ranked number 1 in India for the last 4 years owing to its internationally acclaimed curriculum – Kindle Kids and its dedication towards individual attention to students.
Vaels International School, Injambakkam, ECR offers ICSE and IGCSE curriculum and has been awarded as top international school in the state as it exceeds the standards of International schools across the world.
Besides its involvement in higher education, VELS Group has established Vels Vidyashram, a chain of CBSE Schools since 1998. The Schools have been producing excellent results in the Board examinations and has been individually recognized for importance to extracurricular activities, holistic development of students and infrastructure.
Vels Vidyashram Thalambur and Vels Vidyashram Cantonment  were  established in 2014 to provide quality education where the learning takes place through observation, reflection and exploration with emphasis on character development. The schools provides a wide variety of co-curricular activities and enrichment programmes which gives abundant opportunities for children to develop their potential and excel in the areas of their talent.
Our Group of Institutions instills the importance of lifelong learning and offers programmes from Pre-KG to Ph.D., in India, Singapore and United Kingdom.
Education is an investment…
Education is the basis of all progress. It is for this very reason that we forayed into education, about 28 years ago. Over a decade and a half of experience has taught us that progress is possible only, if men and women are equally well-educated.
The entire purpose of education is not to restrict itself to imparting bookish knowledge only but inculcate humanitarian values like wisdom, compassion, courage, humility, integrity and reliability in a student.
We, just like you, believe in holistic education for your child, encompassing – academics, co-curricular activities, sports education and life-skills learning. Our endeavor is to strike a balance between state-of-the-art infrastructure and an internationally acceptable education.
At Vels Vidyashram School we impart education that is based on conscience and we rear a breed of young minds that are bustling with self confidence, motivation and ever ready to take up challenges.
The campus, sports and academic facilities all bear testimony to this effort. In order to promote an internationally acceptable education, our key focus has been on faculty development – providing continuous teacher training in order to deliver real value education and excellence in academics. Teachers are trained not only to teach well but are also expected to inspire confidence and trust in their students and become role models. Further, the School inculcates in the students a respect for tradition and ensures discipline and good manners.
Vels Vidyashram School encourages students to learn about themselves and their constantly changing environment, while at the same time offering support and guidance as they practice decision-making and social skills.
We are confident that this school is the best place for your child. We welcome your active interest and involvement in the progress and activities of your child. We look forward to your continuous support.
"Sky is the limit. Together let us achieve more. My best wishes to all our students, staff and parents"